Chris Martin says 'Back To The Future' inspired him to start Coldplay
He revealed one of his top moments in the band was sharing a stage with Michael J Fox
By Jen Thomas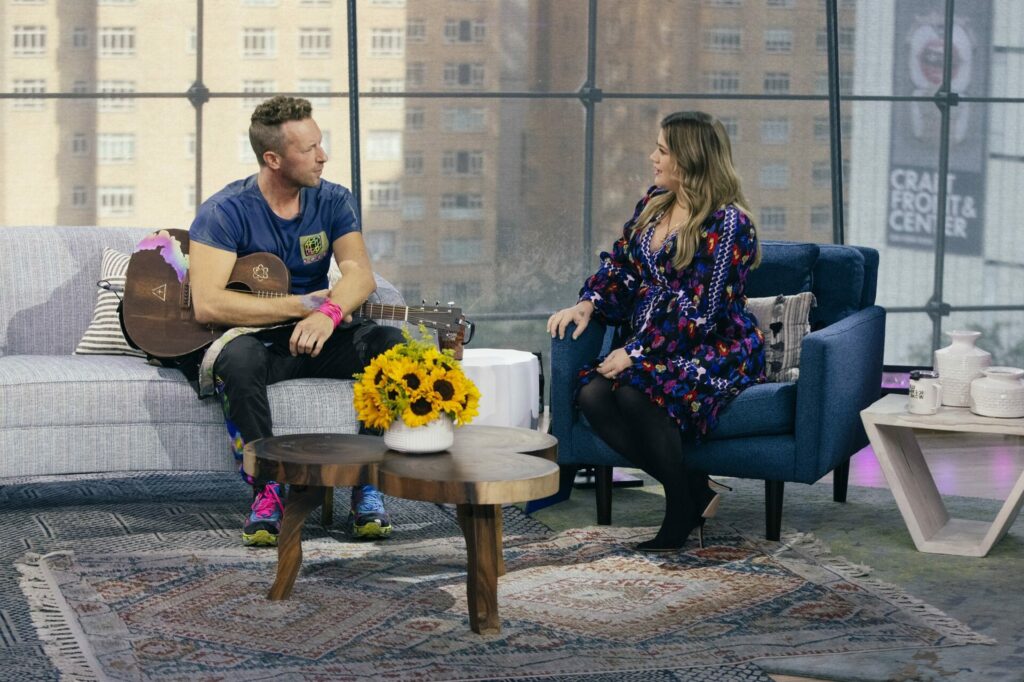 Coldplay frontman says it was the classic film 'Back To The Future' that led him to a career in music.
Martin said he was inspired by the 1985 film, after seeing Michael J. Fox perform 'Johnny B. Goode' at his parents' prom.
It provided the spark for Martin to star . He was talking on 'The Kelly Clarkson Show' when he recalled: "That's what made me want to be in a band, you know? That scene, yeah.
"I grew up in real farmland of England, before the internet. So any music on TV … The first thing I ever recorded was, there was a show called 'The A-Team'.
He has his own methods for inspiration: "I had a cassette recorder and held it against the TV to record the theme tune."
A dream came true for the Coldplay frontman when Michael J Fox joined him onstage for a performance. It happened back at a 2016 show at New Year's MetLife Stadium.
Fox teamed up with Coldplay to perform 'Johnny B. Goode' and 'Earth Angel' from the movie.
Chris described it as a "wonderful" moment: "My number one, probably, is Michael J. Fox came and played two of the songs from Back to the Future with us. That was really wonderful.
"Him coming to play 'Johnny B. Goode' and stuff, that was wonderful."
The band recently confirmed Coldplay will stop making music in 2025, because they want to focus on touring instead. He explained: "Well I know I can tell you: our last proper record will come out in 2025 and after that I think we will only tour.
"Maybe we'll do some collaborative things but the Coldplay catalogue as it were finishes then."
They also promised to make touring more sustainable and environmentally friendly, starting with their 'Music Of The Spheres' tour this year.
The band have pledged to cut direct emissions by 50 per cent compared to their most recent tour and will plant a tree for every ticket sold.