Florence Welch says she channelled Iggy Pop and Nick Cave for 'Dance Fever'
"In the lower baritones, I'm trying to do a Leonard Cohen or a Nick Cave or an Iggy Pop."
By Selim Bulut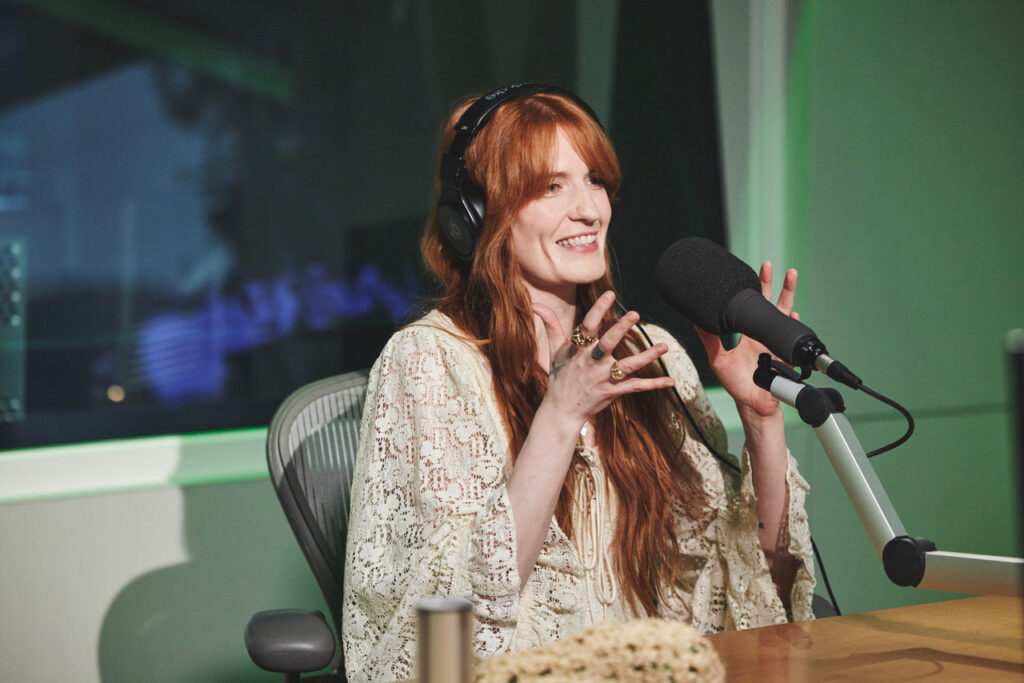 Florence Welch has said that she was trying to embody her favourite male vocalists – including Nick Cave, Leonard Cohen, and Iggy Pop – on recent single 'King', the opener to Florence + the Machine's new album Dance Fever.
Speaking to Zane Lowe during an in-studio interview for Apple Music 1, the musician said that the sone "came from a real conversation in a real kitchen, and then it went into this metaphysical archetypes world, and I think I was thinking about these male performers that I have idolised".
"I was thinking about Nick Cave, I was thinking about Leonard Cohen. I was thinking about how, in some ways, although everyone undergoes huge changes, their physical bodies – especially moving through touring – have been allowed to remain unchanged and they can commit their body entirely to the stage," Welch said.
"In the singing, I'm trying to still embody them. In the lower baritones, I'm trying to do a Leonard or a Nick or an Iggy Pop."
Florence + the Machine appears on the cover of the latest issue of Rolling Stone UK. In the interview, the singer discusses relationships, avoiding fame, managing anxiety, and how Dance Fever came to be.
Florence + the Machine also created special poem versions of the songs 'Cassandra', 'King' and 'My Love' exclusively for Apple Music, which will be available from tomorrow.
Watch a clip of Welch discussing how she embodied male archetypes on 'King' in the clip below, and to hear the full interview, tune into the Zane Lowe Show on Apple Music 1 from 6pm BST.