Kanye West and Drake pose for photo together appearing to end feud
The pair posed for a photo at Drake's house, where Dave Chappelle told guests to "make some noise" for the "reconciliation"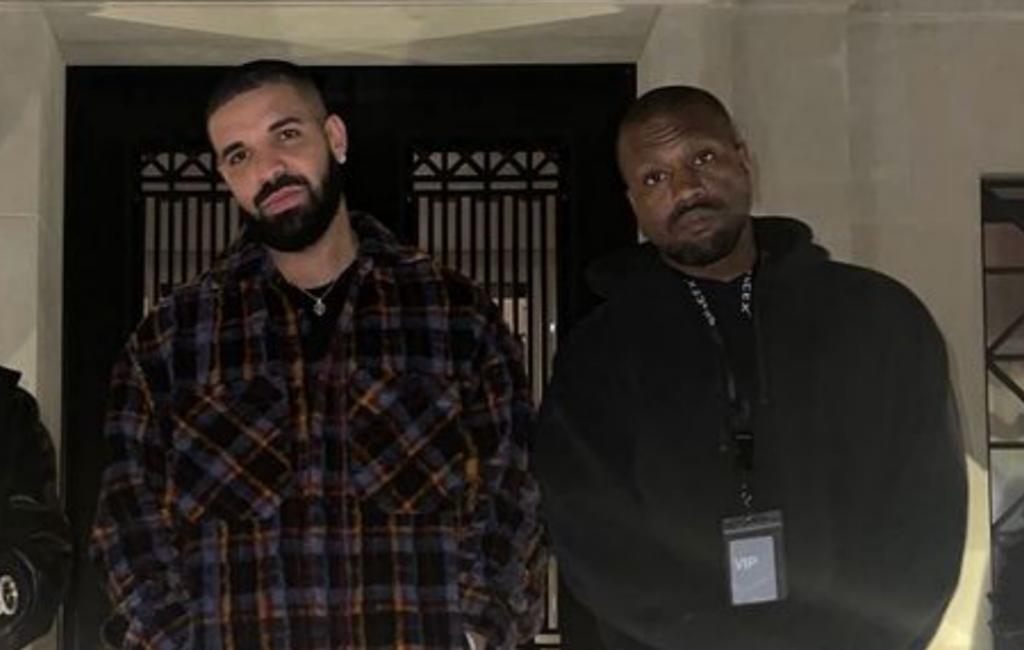 Kanye West and Drake have appeared for a photo together in what looks to be an attempt to end their longstanding feud.
In a photo posted to West's Instagram yesterday (November 16), who now goes by Ye, the pair reunited at Drake's house, where Dave Chappelle was also present, in what looks to be their first friendly meeting since around 2009.
Ye captioned the image, which also included music executive J Prince, with an emoji of a white dove.
Last week, Ye offered to end the long standing beef with Drake, inviting him to appear as a special guest at a newly announced Los Angeles show in December.
Prince posted a video of Ye reading a message off his phone to Drake where he invited him to perform with the purpose of raising awareness for Larry Hoover, a co-founder of Chicago's Gangster Disciples gang, who is currently serving six life sentences in prison.
"This is Ye and J Prince. I'm making this video to address the ongoing back and forth between myself and Drake," he said. "Both me and Drake have taken shots at each other and it's time to put it to rest."
Larry Hoover's son, Larry Hoover Jr – who was featured on the song 'Jesus Lord' on Ye's latest album 'Donda' – urged Drake to take up the opportunity.
"Drake, you a leader and leaders make decisions that people follow," he said in a video posted by TMZ last week. "Man, this would be big. This is like Michael Jackson and Prince … Come together, put whatever y'all differences are down … Let's be bigger than that."
"I would appreciate it and my father would appreciate it," he continued. "Me and my mother spoke with Drake and he was saying that he is willing to extend the hand and help out however he can. The concert thing, we still working on that."
Ye also posted videos on his Instagram story where Dave Chappelle told the crowd to "make some noise" for the rappers and the "reconciliation".
Drake was recently named in a lawsuit suing him, Travis Scott, and organisers of the Astroworld festival after a crowd crush that has resulted in 10 deaths, including an nine-year-old boy.
Taking to Instagram he wrote: "He said: 'My heart is broken for the families and friends of those who lost their lives and for anyone who is suffering.
"I will continue to pray for all of them, and will be of service in any way I can. May God be with you all."