Paul McCartney fan "gutted" after fainting and missing Glastonbury set
"Probably five, six songs in, that was it, game over"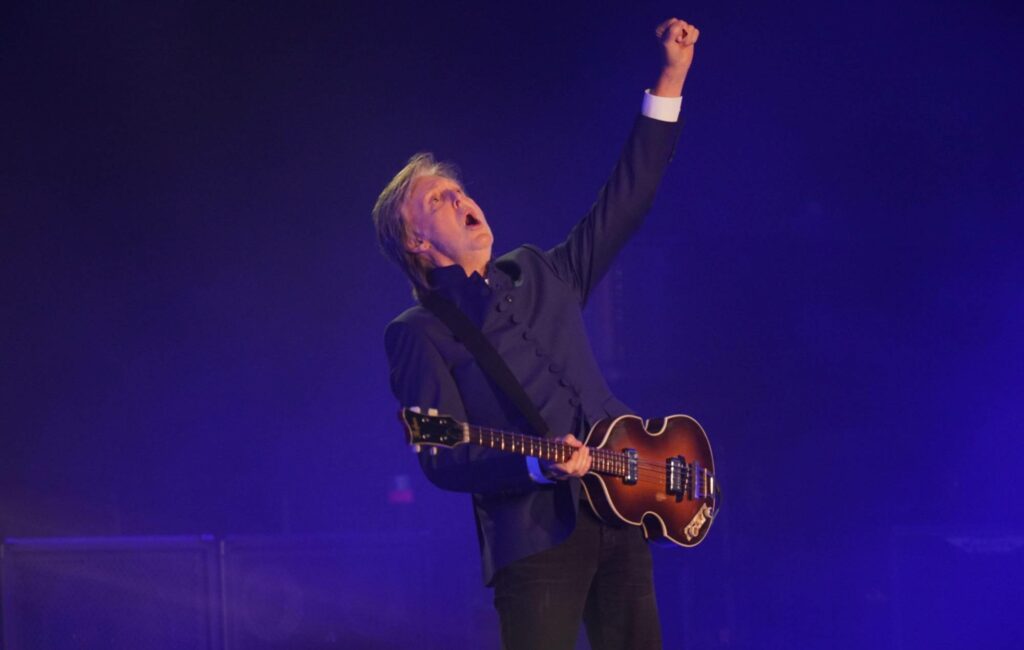 A fan who waited seven hours to watch Paul McCartney at Glastonbury said she is "absolutely gutted" after she fainted during the set and missed the rest of the show.
The Beatles legend put on a near-three hour performance for his headline slot on Saturday (June 25), but momentarily halted the show to check on an incident in the crowd.
In the middle of a story about Jimi Hendrix, he paused and said: "What's going on there? Something happening in the middle of the crowd. Let's attend to it."
Once he saw security guards attend to the matter, he joked: "It wasn't that solo I played was it?"
Lisa Morris, 50, from Bath, told the BBC that she "absolutely sobbed" when she realised she had missed seeing her "hero" perform.
"Probably five, six songs in, that was it, game over," she added.
She was celebrating 20 years of volunteering with Glastonbury's on-site church, adding that anticipation of seeing McCartney had been building "for months and months and months".
Her husband has recently been diagnosed with bowel cancel, and could no go to the festival with her.
"Seeing Paul McCartney was my goal and just kept me going throughout all of this awful time at home," she said. "To get to the front was my biggest goal."
She had reached the barrier seven hours before McCartney's slot, but fainted 25 minutes into the show. She was carried to the medical tent where she was "violently sick" and told she was on the verge of hypothermia.
"I absolutely sobbed my heart out," she said, realising she had missed the rest of the performance when she came round. "My favourite song was playing in the background."
She said she felt "absolutely ridiculous", adding: "Why did I stand there? I'm a nurse, I should know better."
"Hopefully if he tours again I'll be able to get a ticket. That's my only hope," she said.
In a four-star review, Rolling Stone UK described McCartney's Glastonbury set, which featured special guests Dave Grohl and Bruce Springsteen, as "a star-studded headline set for the ages".