Pete Davidson addresses Kanye West comments at Netflix comedy show
The comedian addressed his feud with the rapper in his first stand-up show for three years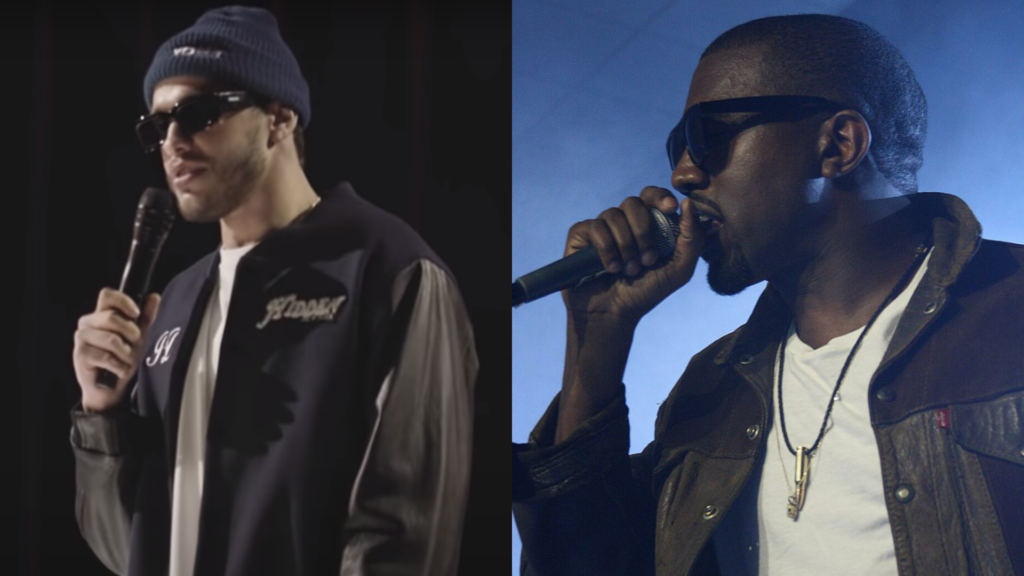 Pete Davidson publicly addressed his long-standing feud with Kanye West at Netflix Is A Joke: The Festival this weekend.
At his first stand-up gig in three years, he performed back-to-back shows called Pete Davidson and Best Friends that were being recorded for the streaming service on Friday (April 29).
The comedian opening by addressing rumours that West, who now goes by "Ye", had allegedly spread. "I had an AIDS scare this year," Davidson said early in the set, before joking that he went to his doctor since West is a "genius" (via Variety).
He also went on say that none of his friends or fellow comedians knew how to give advice about dealing with West's attacks, which began around the time Davidson started dating the rapper's ex, Kim Kardashian.
The comedian also recalled attending a basketball game in December 2021 with Chris Rock and Jon Stewart. "Chris got slapped, I got decapitated," he quipped as a warning. Davidson was referring to West's 'Eazy' music video, in which he buries a claymation head that resembles Davidson.
Davidson also addressed friend Jack Harlow's feature spot on 'Donda 2', saying that he didn't take it personally, but joked that he would be "hurt" if his King of Staten Island co-star Bill Burr became friends with the rapper.
In early March, Davidson had told West that he "stopped stand-up comedians" from making jokes about the rapper.
"I've decided im not gonna let you treat us this way anymore and I'm done being quiet. Grow the f**k up," The Saturday Night Live comedian wrote in series of now-deleted screenshots that were reportedly shared to Instagram by SNL guest writer Dave Sirus.
During the text exchange, Davidson claimed he had "stopped 'SNL'" from making jokes about West "for months", and chose not to make digs at him during stand-up routines. "You have no idea how nice I've been to you despite your actions towards me," he reportedly wrote. "I've stopped stand-up comedians from doing bits about you cause I don't want the father of my girls' kids to look bad out there."
West responded to ask where Davidson was, to which he replied, "In bed with your wife".
At the end of Davidson's Netflix Is A Joke The Festival sets, he introduced friend and former housemate Machine Gun Kelly to perform a three song set, duetting on 'Mainstream Sellout' track 'ay!'.
During the public feud, Guardians of the Galaxy director James Gunn was among a number of stars to offer Davidson backing.