Noel Gallagher's guitar from Oasis breakup argument sells for £325,000
The guitar was broken backstage at Rock en Seine Festival in Paris in 2009, which led to the band's breakup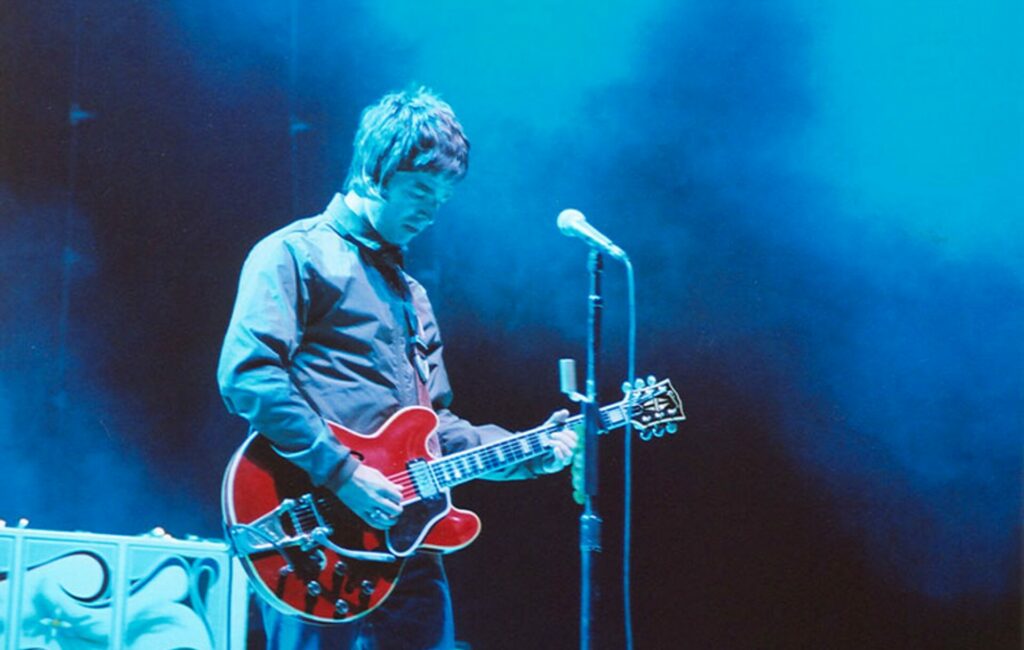 Noel Gallagher's guitar that was damaged during an argument with brother Liam and led to the breakup of Oasis has sold for £325,000 at an auction.
The red Gibson ES-355 was broken backstage during the Rock en Seine Festival in Paris in 2009, where the band famously cancelled their set. Noel later announced he was leaving the band.
The auction took place at the Artpèges gallery in Paris, where it was predicted to fetch as much as €500,000 (£415,000), but in the end sold for €385,500 (£325,000).
The guitar was described online as a "symbol of Oasis' breakup" and "the ultimate Oasis guitar".
"It was broken at Rock en Seine on August 28, 2009 following a violent argument between the two brothers, it was then restored in London by the talented luthier Philippe Dubreuille," the auction website reads.
Jonathan Berg, guitar expert and co-founder of the Artpèges gallery, said the instrument marked a "cult moment" in music history.
"Things had been brewing for a while between the two brothers. It exploded backstage, one of Noel's guitars got broken and that led to the group breaking up," he said.
At the time of the band's breakup, Noel released a statement announcing his departure. "It's with some sadness and great relief to tell you that I quit Oasis tonight. People will write and say what they like, but I simply could not go on working with Liam a day longer."
Recently, Liam said he hasn't seen his brother in about 10 years. "The last time I saw Noel was at a football match about 10 years ago. It's a shame, isn't it?" he told Esquire.
"The good times outweigh the bad times. I think it's best to just leave it at that," he continued. "I like to think Oasis will get back together, but not this week.
"The door is ajar on everything. I wouldn't be surprised if space aliens landed tomorrow. I wouldn't be surprised if they were already here. I wouldn't be surprised if God walks among us. I wouldn't be surprised by all sorts," he added.
Last year, the brothers registered for a joint production company to release the Oasis Knebworth 1996, which came out in 2021, but reportedly did not speak to each other throughout the process.