Phil Chen, bassist for Rod Stewart and more, dies aged 80
Chen also played with the likes of Jeff Beck, Brian May and members of The Doors across a storied career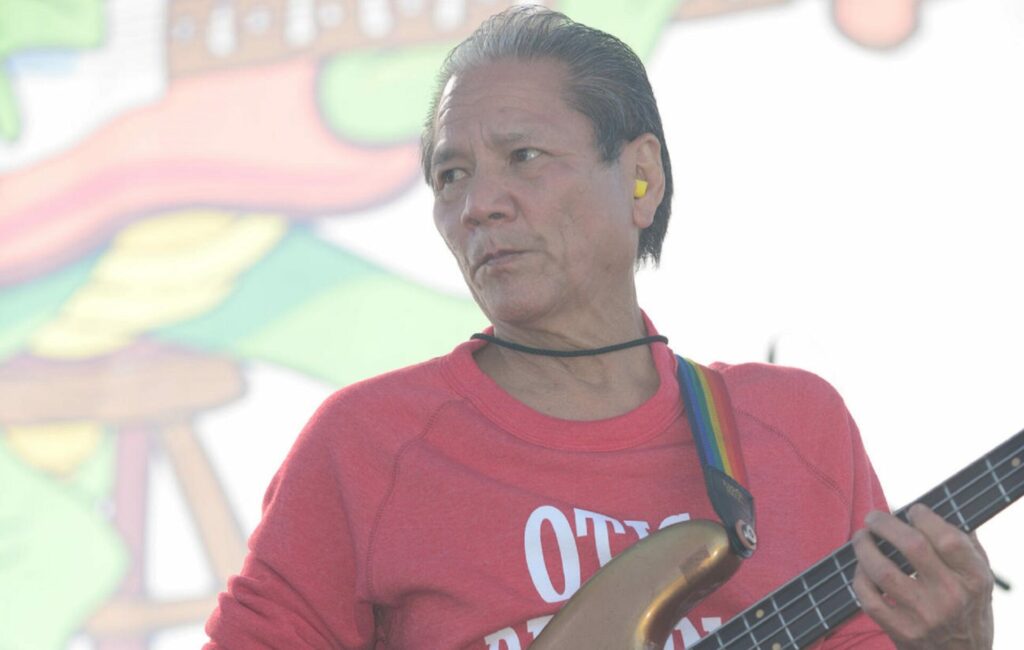 Phil Chen, the bass guitarist who toured with some of rock's biggest artists and played on many of Rod Stewart's major hits, has died aged 80 following a battle with cancer.
A statement posted on his Facebook page reads: "Dear Friends and Family of Phil Chen, with heavy hearts we share the news that Phil Chen passed away on the morning of December 14, 2021 after a long battle with cancer.
"He spent his final days surrounded by family and close friends and cherished time with his grandchildren who always brightened his day."
"He will be missed greatly and his contagious passion for music and positive energy on and off the stage will be remembered always."Master your music, your future is immeasurable" We thank you for your outpouring of love and support during this difficult time."
Born in Kingston, Jamaica, Chen moved to England in the 1960s he first joined the band Jimmy James and the Vagabonds before embarking on a successful career as a session musician.
Throughout the 1970s and 1980s, he worked on albums including Jeff Beck's 'Blow By Blow', Donovan's 'Cosmic Wheels', and Joan Armatrading's 'Back To The Night'. In 1983, he was a part of Brian May's 'Star Fleet Project', an EP that also featured Eddie Van Halen.
His work with Rod Stewart saw him perform on some of the singer's biggest hits, including 'Hot Legs', 'Da Ya Think I'm Sexy?' and 'Young Turks'. He also appears in the video for 'Hot Legs'.
In addition, Chen was a frequent collaborator with members of The Doors, forming part of John Densmore and Robbie Krieger's shortlived The Butts Band between 1973 and 1975. In 2004 he played again with Krieger as well as Doors keyboard player Ray Manzarek in their mand Manzarek-Krieger, and in the tribute band Riders on the Storm.
In 2014, he was awarded with the Order Of Distinction, among Jamaica's highest honours, for his contribution to music.