BBC director general says licence fee freeze will cost corporation £285 million
"This will affect our frontline output. There's no doubt about that"
By Nick Reilly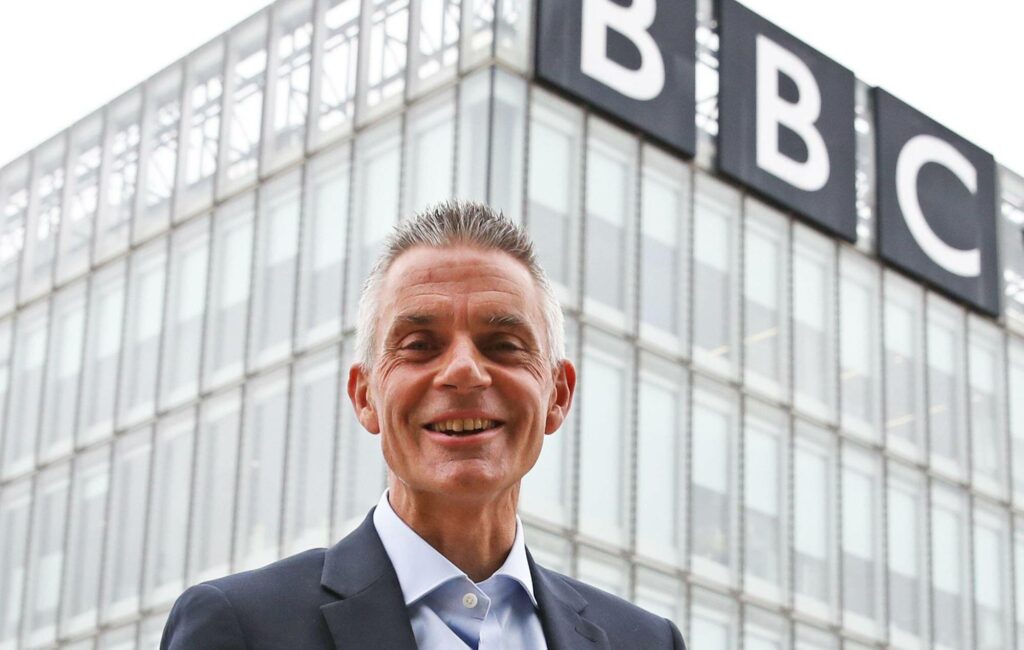 BBC director general Tim Davie has warned that the freezing of TV licence fees will cost the corporation £285million.
Mr Davie said the new decision, which will prevent the cost of licence fees rising for the next two years, will affect "frontline output" and is likely to prompt cuts across the corporation's output.
It comes after the suspension of fee rises was confirmed in parliament yesterday by Culture Secretary Nadine Dorries. Over the weekend, she also outlined plans to completely scrap the license fee by 2027.
"Inevitably, if you don't have £285million, you will get less services and less programmes," Davie subsequently told BBC Radio 4's Today programme on Tuesday (January 18).
"Now, I still think the BBC can offer extraordinary value for £13 a month."
Discussing potential cuts, Mr Davie continued: "We go first to those cuts where we don't affect our output…We are not at the place where you can never make cuts, but this will affect our frontline output. There's no doubt about that."
He went on to admit that the BBC "[needs] to reshape ourselves for a digital age".
"The media market is moving extremely rapidly," he said. "I'm excited about re-engineering the BBC. I think we're in a good place. We had an excellent Christmas, iPlayer is doing brilliant business for us in terms of the numbers we're getting through to our digital services.
"So we're not just going to put aspic around linear services or say we're going to keep doing exactly the same thing. We need to reshape the business."
It comes after high profile figures including Hugh Grant and Gary Lineker criticised the government's plans to scrap the BBC licence fee.
Grant posted on Twitter to rally behind the broadcaster, writing: "The BBC is something the whole world admires with envy. It is entirely appropriate that the insecure, spittle-flecked nut jobs of this government want to destroy it."
'Match of the Day' host Lineker shared a similar sentiment on social media.
"The BBC is revered, respected and envied around the world. It should be the most treasured of National treasures. Something true patriots of our country should be proud of. It should never be a voice for those in government whoever is in power," he wrote.
Dorries said on social media that the two-year freeze, which is expected to remain at £159 until 2024, "will be the last".
"The days of the elderly being threatened with prison sentences and bailiffs knocking on doors are over. Time now to discuss and debate new ways of funding, supporting and selling great British content," she added.
Dorries said that the UK will have to "discuss and debate new ways of funding, supporting and selling" television programming.