Emilia Clarke missing 'quite a bit' of brain after two aneurysms
"I am in the really, really, really small minority of people that can survive that"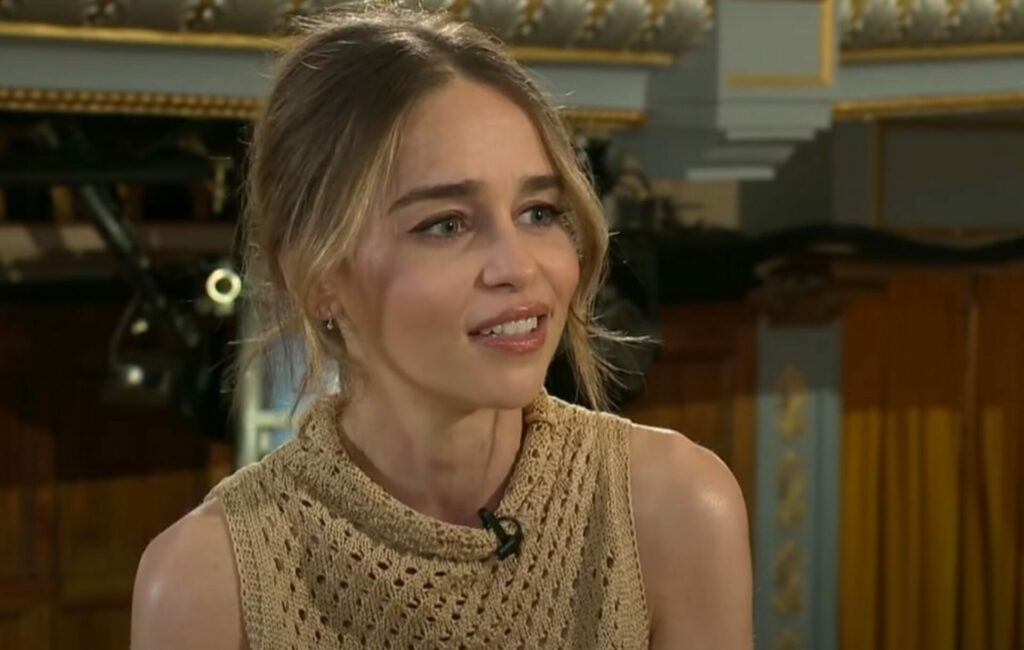 Emilia Clarke has opened up about suffering two brain aneurysms while filming Game Of Thrones between 2011 and 2013.
Speaking on BBC One's Sunday Morning yesterday (July 17), the actor said: "The amount of my brain that is no longer usable – it's remarkable that I am able to speak, sometimes articulately, and live my life completely normally with absolutely no repercussions.
"I am in the really, really, really small minority of people that can survive that."
The first aneurysm, which is a bulge in a blood vessel caused by a weakness in the blood vessel, burst in 2011 after she had filmed the first season of the hit HBO show and caused a stroke. The second on in 2013 had doubled in size and required surgery.
Speaking about her brain scans, Clarke continued: "There's quite a bit missing! Which always makes me laugh.
"Because strokes, basically, as soon as any part of your brain doesn't get blood for a second, it's gone. And so the blood finds a different route to get around but then whatever bit it's missing is therefore gone."
After the aneurysms Clarke suffered aphasia, which is when a person has difficult with language or speak, which left the actor unable to recall her own name.
Clarke previously reflected on the life-threatening aneurysms in a 2019 essay for The New Yorker.
In an effort to relieve the stress and attention that season one of Game Of Thrones brought, she started working with a trainer.
"On the morning of February 11, 2011, I was getting dressed in the locker room of a gym in Crouch End, North London, when I started to feel a bad headache coming on. I was so fatigued that I could barely put on my sneakers. When I started my workout, I had to force myself through the first few exercises.
"Then my trainer had me get into the plank position, and I immediately felt as though an elastic band were squeezing my brain. I tried to ignore the pain and push through it, but I just couldn't. I told my trainer I had to take a break.
"Somehow, almost crawling, I made it to the locker room. I reached the toilet, sank to my knees, and proceeded to be violently, voluminously ill. Meanwhile, the pain – shooting, stabbing, constricting pain – was getting worse. At some level, I knew what was happening: my brain was damaged.
She was taken to hospital for an MRI scan, which revealed that she has suffered a a subarachnoid hemorrhage (SAH).
Clarke's memory has not been affected longterm, meaning she has been able to perform in London's West End in an adaptation of The Seagull.