Bring Me the Horizon confirm new single, 'sTraNgeRs', set for July 6
The next instalment in the 'Post Human' series is expected later this year
By Joe Goggins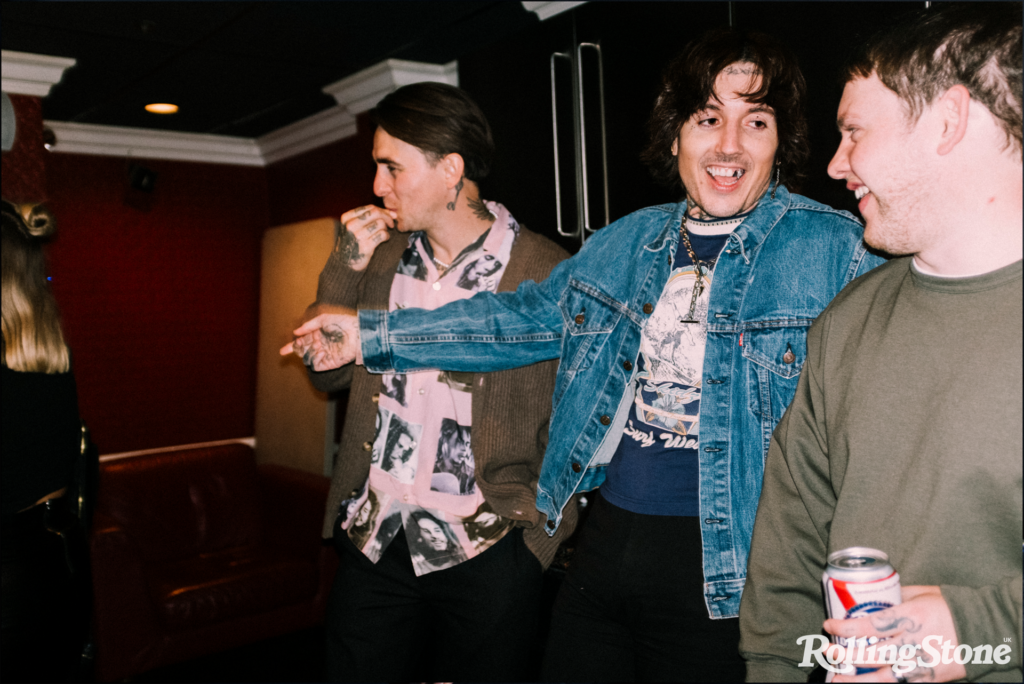 Bring Me the Horizon have confirmed details of a new single, 'sTraNgeRs', to be released on July 6.
The Sheffield metallers, who were the cover stars of Rolling Stone UK's third print edition back in February, first unveiled the track by playing it during a DJ set at their own Malta Weekender festival last month; fan footage of the playback suggests that frontman Oli Sykes is on familiarly impassioned form on the song, with the group's trademark furious guitars and pounding percussion present and correct.
It is the latest output from Bring Me the Horizon in what has already been a busy year for them, albeit one characterised so far by collaborations, and unlikely ones at that; they appear on the latest album by Norwegian pop sensation Sigrid and also joined Ed Sheeran onstage at the BRIT Awards to perform an original track penned between them, 'Bad Habits'.
Soon, though, they are expected to deliver the next instalment in their 'Post Human' series of EPs, which will follow on from the video game-inspired 'Survival Horror', which dropped in October of 2020 and saw them hook up with Yungblud, Nova Twins and Babymetal on separate songs.
Another collaboration, between Sykes and Alice Longyu Gao, will arrive on June 29, ahead of 'sTraNgeRs' a week later. A music video for the song is promised the same day. Artwork for the single has also been released, which you can see here.
The interview for the Rolling Stone UK cover story on the band earlier this year took place in Los Angeles, where they were busy working on new music for the next chapters in the 'Post Human' series. They confirmed that the EPs would dip in and out of different genres, with the third release set to be electronically inflected. A fourth, meanwhile, apparently will be "heavy", according to guitarist Lee Malia.
They are set to headline Reading and Leeds festivals this coming August, the significance of which was not lost on Sykes when he sat down with Rolling Stone UK. "It gives you that security of being able to sit back and say: 'We made it.' I could never see that before," he said. "I always felt like we were hustling and conning and fighting to stay relevant. It always feels like we're fighting. I think that's from us being a hated and controversial band when we first started. It's always felt like one slip-up and we're out. Now we're safe. We are a big band."