Ed Sheeran and Bring Me The Horizon to share official 'Bad Habits' collaboration
Following their BRITs performance of Sheeran's song, they've also revealed they are to write an original song together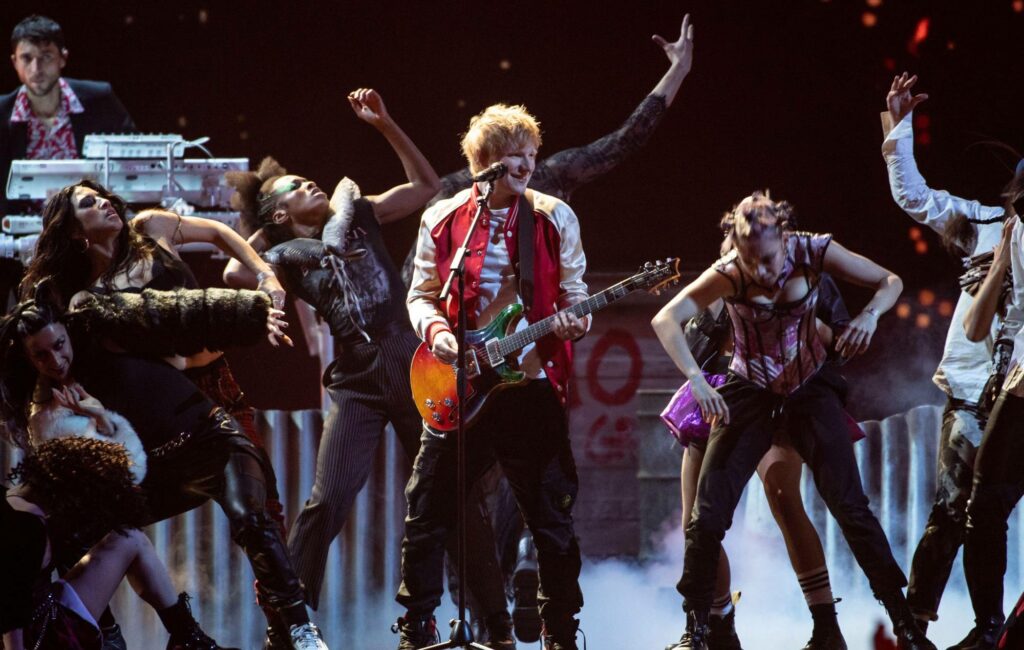 Ed Sheeran and Bring Me The Horizon have announced that they're officially releasing their version of 'Bad Habits'.
The pair launched a surprise collaboration at last week's (February 8) BRIT Awards in London, playing a revamped version of Sheeran's 2021 hit single.
"The song is EDM, and [Bring Me The Horizon] took it and made it a whole new thing. I was just like, 'You know what, these guitars are going to be great'," Sheeran said of the process.
A studio version of this version of the song is now set to get a full release, with Bring Me confirming the news on social media.
In a tweet from the band's official account, they directed fans to a link to pre-save the song on streaming platforms ahead of its release this Friday (Feb 18), and attached a video of frontman Oli Sykes on a FaceTime call with Sheeran.
"That show was nuts," Sheeran said of the pair's BRITs collaboration, to which Sykes replied: "I've never had so much adrenaline pumping through me."
"There are so many people asking for like a studio version," Sykes added, to which Sheeran replied: "We have to get one out."
"We'll get Jordan and the lads on it and I'll get the vocals in," Sheeran added. "Make sure it goes proper death growl at the end!"
Sheeran and Sykes have also revealed that they're in the process of writing a new original song together. Speaking to the Daily Star newspaper's 'Wired' column, Sheeran described the experience of joining forces with the group as "a dream", revealing: "We're going to write a song together."

He continued: "I got in touch with [Sykes] and we were going to write together but then the pandemic happened, so we were in touch – I've been a fan for a long time.
"Oddly enough that's the kind of music I grew up listening to and had a Kerrang! subscription and I listened to it constantly."

Sheeran went on to say that opening the BRITs ceremony with a solo acoustic version of 'Bad Habits' would have gone down like a "wet fart".
Ed Sheeran was named Songwriter Of The Year at this week's BRIT Awards, where he also performed his latest single 'The Joker And The Queen'.
Meanwhile, Bring Me The Horizon are the cover stars of Rolling Stone UK's third issue – you can go behind the scenes of their photoshoot here.