Kanye West makes surprise appearance, honours Diddy at BET Awards
The elusive rapper laid bare Sean Combs' influence on his own career
By Joe Goggins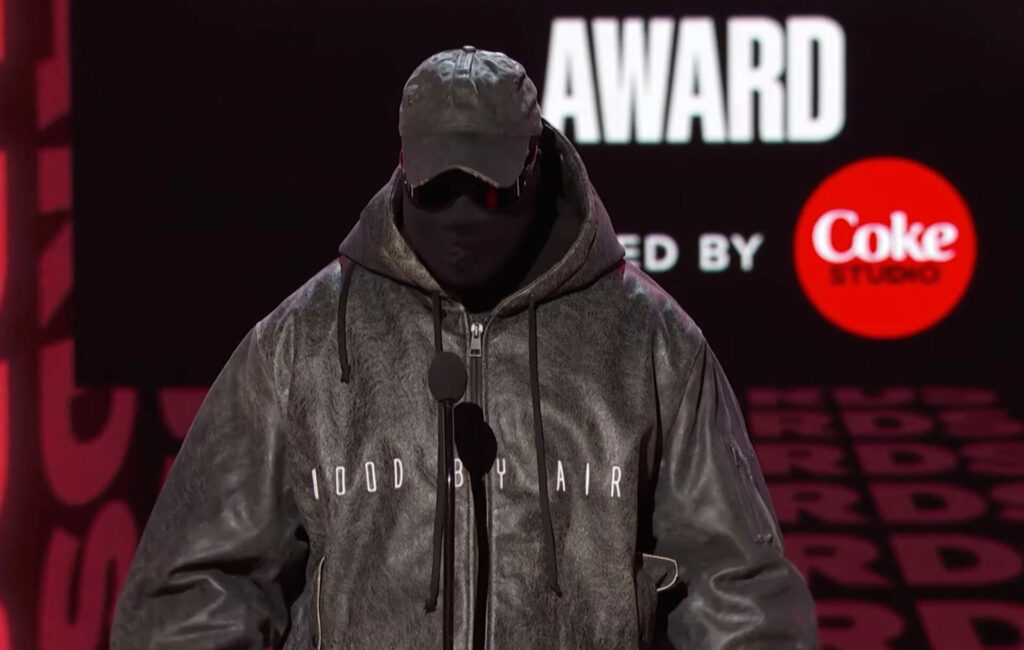 Kanye West made an unannounced appearance at the BET Awards last night (June 26), handing over the Lifetime Achievement Award to Diddy.
West has kept a unusually low profile in recent weeks, after a campaign of targeted harassment at comedian Pete Davidson earlier in the year that involved multiple music videos in which he was seen to visit violence on the new boyfriend of his ex-wife, Kim Kardashian. However, he was on hand to award Diddy, previously Puff Daddy and then P. Diddy, with the gong, recognising the 'I'll Be Missing You' rapper and producer's glittering hip hop career.
Before a masked West took the stage at the ceremony at the Microsoft Theatre in Los Angeles, R&B legend Babyface paid tribute to Diddy. "He made me feel like I could do anything and go anywhere, and that's the mark of a great producer," he said.
"How do we crown our kings? How do we appreciate our kings? To think how far we could just make if off of inspiration, to hear the way somebody chopped a sample in," West then continued. See his full speech below.
Before becoming arguably his generation's most storied rapper in his own right, West's own production work on the likes of Jay-Z's 'The Blueprint' irrevocably altered the modern hip hop landscape. "To see Puff in real life at the 'Missing You' video, just like me tapping, free like a little kid, like, 'I just need to meet this man. This is my favourite artist,'" he went on. "You see, I'm saying favourite artist. Everything. Not specifically production, the drip."
"Back then, there was so many rules to hip-hop, and he broke all of them, and broke down all the doors, and understood contracts in a way a lot of us still don't," said an impassioned West. "Understood money in a way a lot of us still don't. I go to him for advice to this day. He inspired so many of my choices."
"This man has been through and survived a lot of stuff," West concluded, "and broke through a lot of doors, so we could be standing… He broke down so many doors of classism, taste, culture, swag. Puff, if I never told you, I love you. You're my brother."
In accepting the award, Diddy, real name Sean Combs, pledged $1 million to Howard University, and a further $1 million to the Jackson State University football program overseen by coach Deoin Sanders. Lizzo, Chance the Rapper and Jack Harlow were among the performers at last night's event.