Dan Stevens uses 'The One Show' appearance to make dig at Boris Johnson
"What you've got is a criminal for a leader"
By Joe Goggins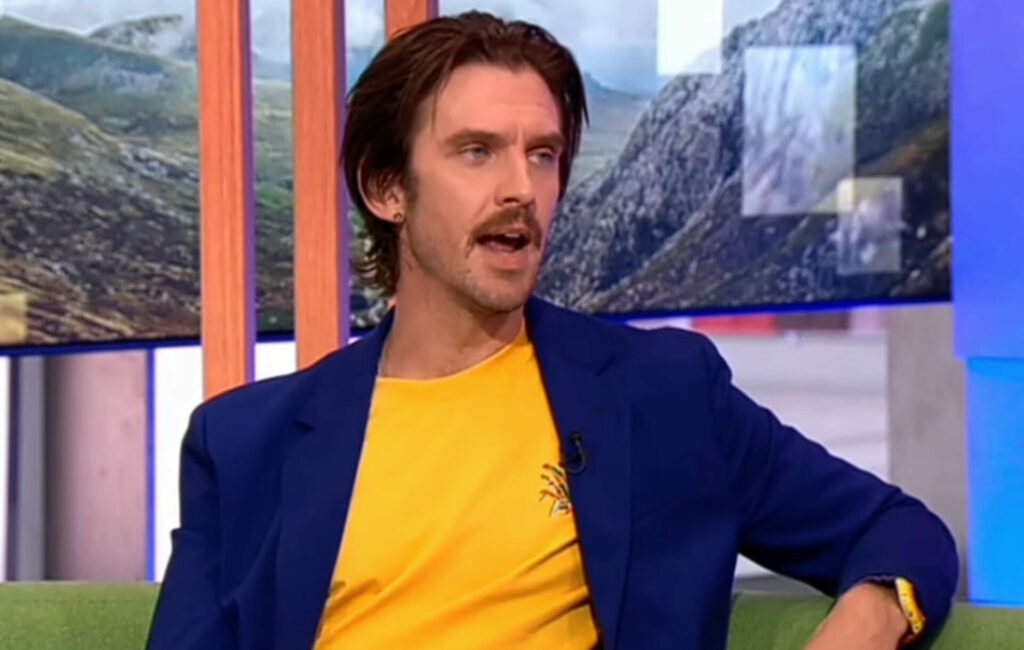 Dan Stevens used his appearance on 'The One Show' last night (April 13) to deliver a stinging rebuke to Boris Johnson.
As the Partygate row rumbles on, with both the Prime Minister and Chancellor of the Exchequer Rishi Sunak confirmed to have been handed fixed-penalty notices for having violated their own government's COVID-19 legislation, 'Downton Abbey' star Stevens did not let the opportunity to pass comment on the saga slip on the BBC's flagship evening programme, as he appeared in promotion of his new drama series 'Gaslit', which takes an in-depth look at the Watergate scandal of the 1970s.
'Well, what you've got is a criminal for a leader, who is wrapped in a messy war, embroiled in a stupid scandal and surrounded by ambitious idiots, and really should resign,' he said. After a pause, he continued: "No, I'm sorry that's the intro to Boris Johnson. I've just said the intro to Boris Johnson, I'm so sorry." Neither of the show's presenters, Alex Jones and Jermaine Jenas, appeared ready for the gag.
Stevens' off-script moment reflects growing anger amongst the British public at Johnson and Sunak's flagrant violation of the lockdown rules that they themselves made law during the pandemic. Whilst Sunak is expected to be sacked at the next cabinet reshuffle, owing in large part to revelations surrounding his family's tax arrangements in recent weeks, there appears to be little appetite among Johnson's MPs to replace him, even as further fines for lockdown rule-breaking loom.
He became the first British premier in modern history to be found guilty of breaking the law while in office on Tuesday (April 12) when he, his wife Carrie Johnson, and Sunak were among more than 30 Downing Street figures to be handed fines for attending gatherings between households at the height of the pandemic. Stevens' Watergate show, in which he portrays Richard Nixon's White House Counsel John Dean, is set to air on Starz beginning April 24. It also stars Julia Roberts and Sean Penn, the latter of whom was on the ground in Kyiv in the early days of Russia's February invasion of Ukraine, working on a documentary.