What happens if Boris Johnson loses tonight's no confidence vote?
The prime minister needs at least 180 votes to win the vote tonight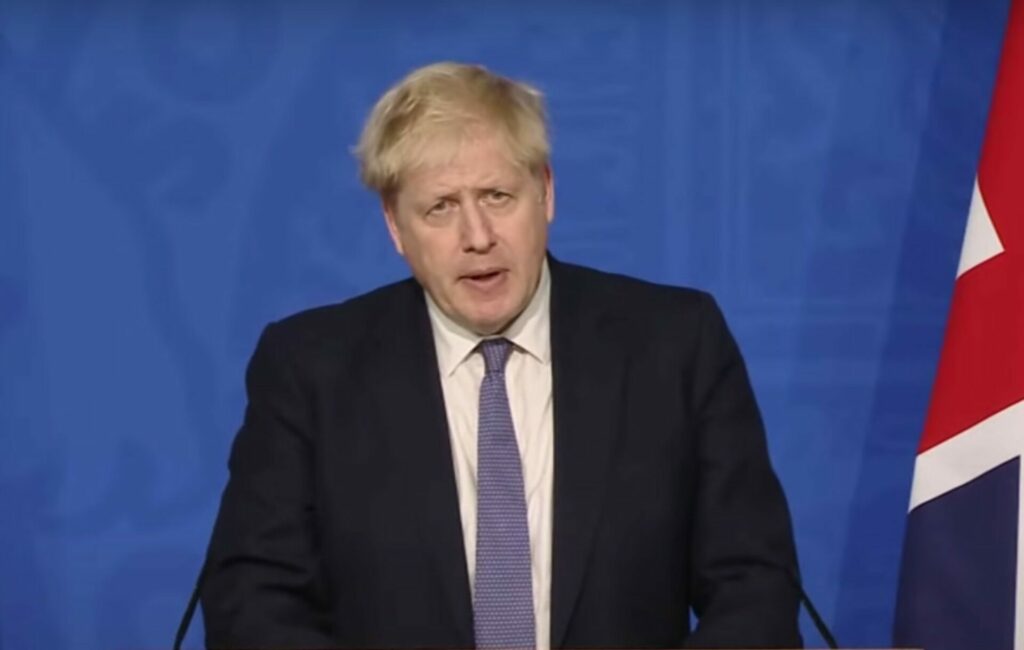 This morning (June 6) Sir Graham Brady, chair of the 1922 Committee (a parliamentary group that speaks to rank-and-file Conservative MPs, rather than the party leadership) announced that Boris Johnson will face a vote of no confidence later today.
"The threshold of 15 per cent of the parliamentary party seeking a vote of confidence in the leader of the Conservative Party has been exceeded," Brady said in a statement. "In accordance with the rules, a ballot will be held between 1800 and 2000 TODAY MONDAY 6th JUNE."
A No 10 spokesperson said that the PM "welcomes the opportunity to make his case to MPs", but now that that a vote has been triggered, what different outcomes are we looking at tonight? And why is the vote happening now?
Why is the vote of no confidence happening now?
Conservative peer Lord Hayward said that footage of Boris Johnson being booed when he arrived at St Paul's for the Platinum Jubilee thanksgiving service this weekend (June 3), "no question" had an impact on Conservative MPs (via Sky News). The prime minister has also faced increasing public discontent due to the rising cost of living crisis and the recent partygate scandals.
When he was asked if he was surprised the vote is taking place today, Hayward said: "Yes I am, and it's an indication that while the nation's been… celebrating the [Platinum] Jubilee the messages have been going to MPs from the constituents."
Weekend polling also showed that the Conservatives are on course for massive defeat in the Wakefield by-election on June 23. The Guardian reported that several MPs from the 2019 general election intake had told colleagues that they would not submit a letter until after that result. "The 'red wall' MPs who are wavering are looking only at Wakefield," one MP said. "Only then will the penny drop that he is not actually popular at all."
One rebel MP also said the "entire purpose of the government now appears to be the sustenance of Boris Johnson as prime minister". Another said everyone is "tired of the drama".
When will the vote be announced?
A secret ballot vote for MPs will take place today from 6pm to 8pm. In his statement, Brady said: "The votes will be counted immediately afterwards. An announcement will be made at a time to be advised. Arrangements for the announcement will be released later today."
What happens if he loses?
To trigger a vote, at least 15 per cent of sitting MPs have to write a letter to say they no longer have confidence in the PM, which works out to 54 MPs. Johnson would need 180 votes to win, which equates to half of Conservative MPs plus one.
If he does not secure the majority of the vote, the party will choose a new leader, who will also be the new prime minister. He will be required to stay in office until his replacement is chosen, but if he decided to leave immediately, an interim prime minister would be appointed.
What happens if he wins?
Under the current rules, if Johnson wins, Tory MPs would not be allowed to hold another no confidence vote for a year. But winning the vote does not guarantee security, as a slim margin could bring pressure for resignation. Theresa May won a no confidence vote by 200-117 votes in 2018, but she announced her resignation six months later.
Who has publicly expressed no confidence?
A total of 47 Conservative MPs have questioned Johnson's leadership in recent months, and 29 have called on him to go. Former Treasury minister Jesse Norman is among MPs who have called for a no confidence vote in the Prime Minister.
"I have always been deeply committed to public service," his letter to the PM reads. "But recent events have served to clarify the position this country is in under your leadership, beyond any doubt; and I am afraid I can see no circumstances in which I could serve in a government led by you."
Former defence minister Tobias Ellwood echoed Norman on Twitter, writing: "A very powerful call from one of our most talented MPs calling for improved leadership & a grand economic plan. We will lose the election if our policies appeal solely to our party base. Our party wants inspired leadership & a clear vision to follow rather than being followed."
Former health secretary Jeremy Hunt also tweeted today that he would be "voting for change". Other Conservatives who have submitted no confidence letters include Andrew Bridgen, Gary Streeter, Caroline Nokes and David Davis who, in January told the prime minister, "in the name of God, go".
Who has announced their support?
Johnson's cabinet ministers have been quick to offer their support. Foreign secretary Liz Truss said: "The Prime Minister has my 100% backing in today's vote and I strongly encourage colleagues to support him." Chanceller Rishi Sunak added: "From the vaccine rollout to our response to Russian aggression, the PM has shown the strong leadership our country needs. I am backing him today and will continue to back him as we focus on growing the economy, tackling the cost of living and clearing the Covid backlogs."
Health Secretary Sajid Javid also told the BBC: "I'm supporting the prime minister and I hope more of my colleagues do tonight." Other cabinet members who have voiced their support include Michael Gove, Dominic Raab, Nadine Dorries, Kwasi Kwarteng and Ben Wallace.
A number of MPs have also rallied around the prime minister ahead of the vote. Wolverhampton MP Stuart Anderson said: "For 100% clarity @BorisJohnson has my full support. He is right to lead this country and it is a sad state that we are in this situation having a vote who leads the country when the public decided in 2019."
Paul Bristow, MP for Peterborough, also voiced his support on Twitter. "Today I shall back a PM who: Won an 80 seat majority just over two years ago. Solved the deadlock of Brexit. Put jabs in arms & ended COVID lockdowns. Has stood with Ukraine. Delivered the lowest unemployment since 1974 The PM won our Party a majority & deserves to govern."
The no confidence vote in Boris Johnson is due to take place this evening between 6pm to 8pm.