Kendrick Lamar was "confused" by Kanye West and Drake's reconciliation
Ye and Drake buried the hatchet last December for a Larry Hoover benefit concert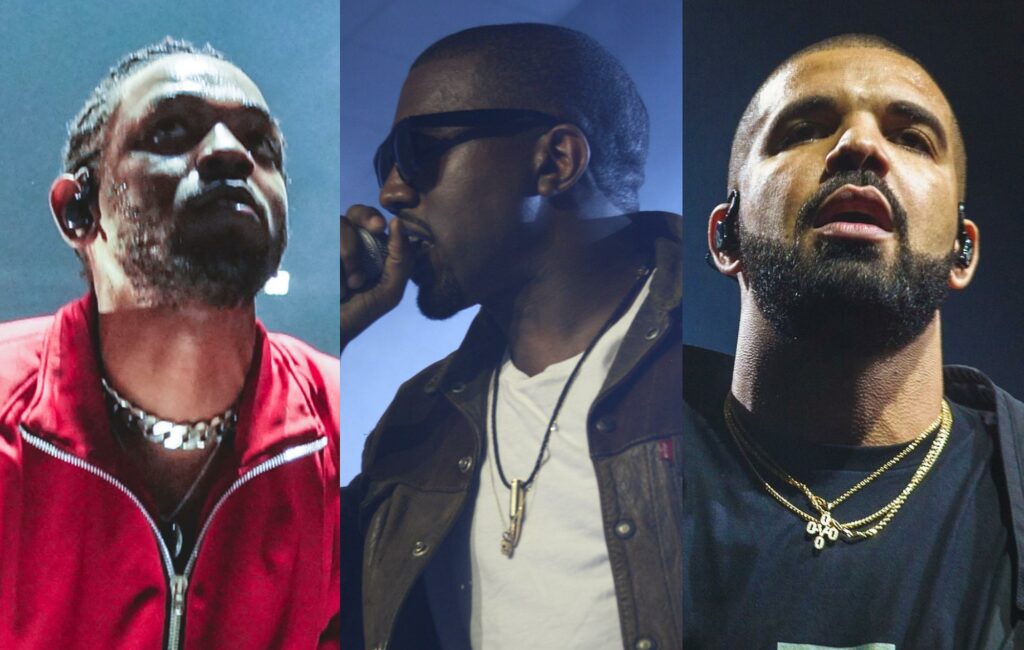 Kendrick Lamar has admitted in lyrics on his new album that he was "confused" by Kanye West and Drake's recent reconciliation, which happened for a Larry Hoover benefit show last December.
The rapper, who released his fifth album 'Mr. Morale & The Big Steppers' today (May 13), raps on album track 'Father Time' about his surprise at the hip-hop titans' reunion after years of beef.
"Daddy issues kept me competitive, that's a fact, n****/ I don't give a fuck what's the narrative / I am that n**** / When Kanye got back with Drake, I was slightly confused / Guess I'm not as mature as I think, got some healin' to do / Egotistic," Lamar raps on the Sampha-featuring track.
As some fans have pointed out, the lyrics could be interpreted as a diss to Drake and Ye. However, others have taken it to mean that Lamar was merely surprised that they made up, and that he personally has some "healin' to do" with regards to his own, apparent beef with Drake.
In December Drake and West performed together for the benefit show that was held in support of incarcerated ex gang leader Larry Hoover. Hoover's son, Larry Hoover Jr., featured on a voice note on Ye's recent album 'DONDA', discussing cracks in the US criminal justice system.
It came after the pair's longstanding feuding, most notably in light of Pusha T's 2018 diss track 'The Story Of Adidon' in which he revealed that Drake had fathered a secret child.
Pusha T has worked closely with G.O.O.D. Music (the Kanye West-owned record label, which T is now president of) and with West more generally (Ye co-produced T's 2018 album 'Daytona' and new album 'It's Almost Dry'). Therefore, T's diss track helped lay the foundations for Drake vs Ye.
Outside of Drake and West's reconciliation, a month before the concert West appeared to confirm with Drink Champs that Lamar and Drake were still on their reported bad terms. Lamar and Drake's beef supposedly followed the release of Lamar and Baby Keem's 'Family Ties' last year.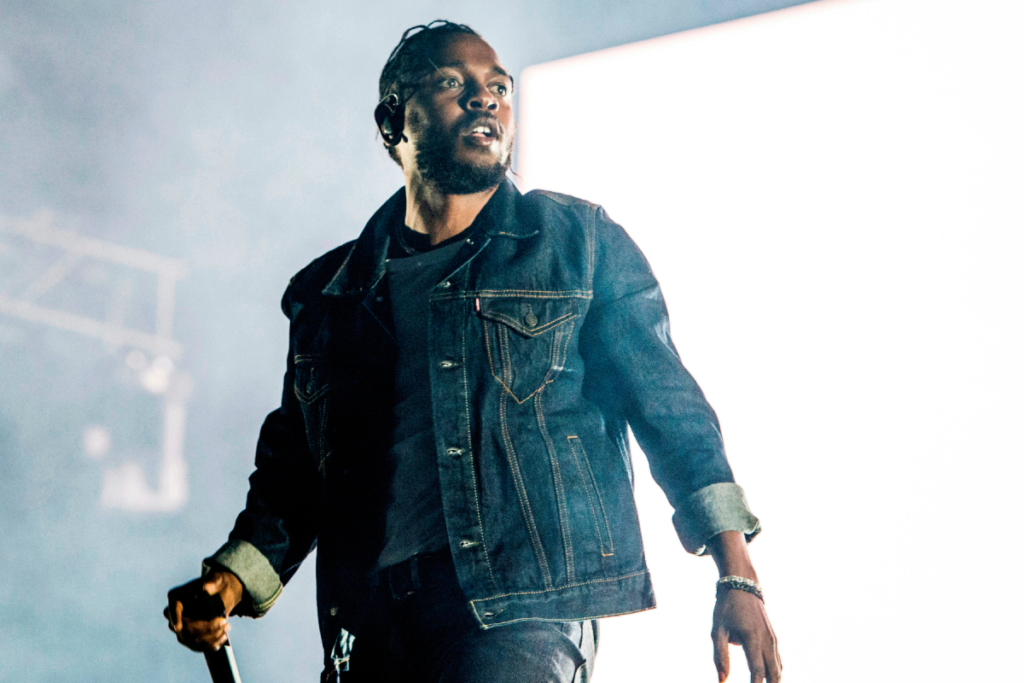 Although lyrics in Lamar's verse on that 2021 track reference West directly, a theory that former rapper Joe Budden has posed is that it was also a cleverly cloaked attack on Drake.
"Smokin' on top fives / Motherfuck that album, fuck that single / Burn that hard drive (Burn that shit)", Lamar raps on 'Family Ties', before launching into: "Yeah, Kanye changed his life / But me, I'm still an old school Gemini (Lil' bitch)."
Budden has argued that when Lamar mentions "top fives" he's actually shading Drake. Read the full theory via HipHopDX here.
Meanwhile, last week Lamar offered a tease for 'Mr Morale & The Big Steppers' with the release of 'The Heart Part 5', a standalone song that doesn't feature on the new album.
The single arrived alongside a video that sees Lamar use deep fake technology to morph into West, OJ Simpson, Kobe Bryant, Will Smith, Jussie Smollet and Nipsey Hussle.
The song and video received widespread acclaim including from Hussle's partner Lauren London who called it "powerful art".