Liam Gallagher criticises Coldplay's BRITs nomination: "They're not rock"
LG also praised Wolf Alice, Sam Fender and Little Simz while predicting this year's winners
By Tom Skinner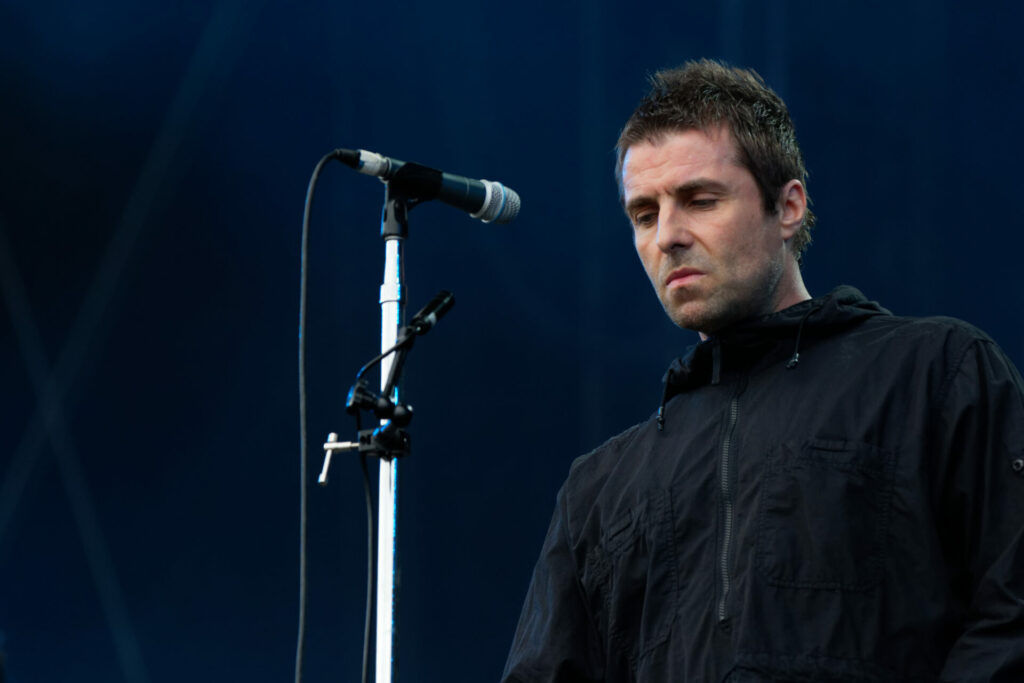 Liam Gallagher has said that Coldplay shouldn't have appeared in the Best Alternative/Rock act category at the BRIT Awards 2022.

Chris Martin and co. were in the running for the statue along with Wolf Alice, Glass Animals, Tom Grennan and Sam Fender, the latter of whom ultimately picked up the gong during Tuesday night's ceremony (February 8).

Ahead of performing his new single 'Everything's Electric' at the BRITs, Gallagher was asked to share his thoughts on this year's nominees during an interview with Absolute Radio.

"I will not have heard of any of them," the singer told host Dave Berry, "but I'm sure there'll be a few that stick out."

After Berry mentioned Coldplay's inclusion in the Best Alternative/Rock act list, Gallagher replied: "Leave it out. They're not rock, man."
He continued: "If they're rock, man… Jesus! I mean, I like Chris Martin and he wrote some great albums and all that, when I think about it. But that new stuff is like… that ain't rock, man. I don't know what [alternative] means, but it's not rock."

Gallagher went on to back Sam Fender, adding: "I like Wolf Alice as well, they're doing alright. But… yeah, I like them two [acts]."

He explained: "[Fender's] got a guitar and he writes his tunes and all that, and he seems to be… people are digging it, you know what I mean? He's more where I'm at."

Gallagher also praised Dave and Little Simz, who were up for Artist Of The Year alongside Fender, Ed Sheeran and winner Adele. Elsewhere, the former Oasis frontman correctly predicted that Simz would bag the Best New Artist award.

You can watch the conversation in full above.

Back in 2017, Gallagher teamed up with Coldplay to perform a special rendition of Oasis' 'Live Forever' at the One Love Manchester charity show, which was put on by Ariana Grande in the wake of the Manchester Arena bombing.

Gallagher later told NME of how he reconciled with the group after previously criticising their music. "I went, 'Listen, I'm sorry about all that shit, that I keep fucking slagging you off'," he recalled. "'You know I don't fucking mean it'. [Martin's] going, 'Nah, nah, no worries, we love it mate, carry on!'
"He was cool. But I've not heard fucking back from him since. He's fucked me right off now."

Released last week, Liam Gallagher's latest track 'Everything's Electric' was co-written by Foo Fighters frontman Dave Grohl. It serves as the first taste of Gallagher's third solo album, 'C'mon You Know', which comes out on May 27.

The singer will showcase the record at two huge outdoor shows in Knebworth in June. He'll also play headline concerts in Manchester and Glasgow – you can find the full schedule and ticket details here.